STUDY DATA SCIENCES & ARTIFICIAL INTELLIGENCEIN FRANCE
MBA 100% FULL ENGLISH
THE PROGRAMME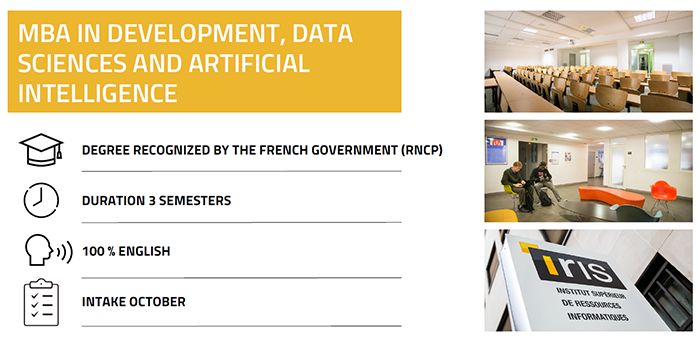 THE COURSES
Exercise a monitoring function on technological developments and innovations in the fields of IT and digital
Identify relevant sources
Organize the collection, sorting and processing of information
Evaluate the potential and possibilities of implementing solutions that can contribute to the optimization of a client's information system

Define the roles of your team, manage the iterations and control the work
Structure the modalities of collecting the needs of the client entity. Conduct interviews and analyze data
Supervise the realization of the studies and establish the specifications
Structure and assess the loads and planning of the IT project
Present and negotiate the project with the client
Communicate and work with UX Designers
Structure the modalities of collecting the needs of the client entity. Conduct interviews and analyze data
Supervise the realization of the studies and establish the specifications
Structure and assess the loads and planning of the IT project
Present and negotiate the project with the client
Communicate and work with UX Designers
Integrate a risk analysis approach to a project
Make functional and technical specifications
Adopt first productivity reflexes
Use best practices in terms of graphic design
Use storytelling techniques during a presentation

Develop a relevant networking strategy to reach goals
Optimize digital presence on your professional networks
Maintain your current and future networks by bringing value to them
Master your e-reputation
Pilot the implementation of the IT project
Controlling the various stages of implementation
Manage the financial resources allocated
Establish a good diagnosis of conflicts
Find one's place in a team, lead effective and agile team meetings
Prepare your intervention
Manage the financial resources allocated
Establish a good diagnosis of conflicts
Find one's place in a team, lead effective and agile team meetings
Prepare your intervention
Prepare your writing by defining objectives, a target and a format
Adopt a leadership status in a professional environment

Design and develop programs and applications
Define test plans and supervise their execution
Put programs and developments into production and integrate them
Ensure the corrective and evolutionary maintenance of the programmes and developments.

Administer the data structures of a client entity
Design databases or other data structures of a client entity
Manage the evolution of data structures or databases of the client entity
Maintain the optimal conditions of use of the structures or databases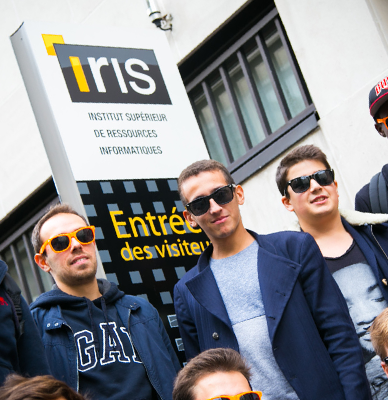 LEARNING OBJECTIVES AND TARGET SKILLS
This MBA programme aims at acquiring the following skills :
Defining and managing IT solutions adapted to an organization;
Managing the implementation and monitoring of the IT project;
Managing the development, implementation and maintenance of IT solutions.
DURATION AND STRUCTURE
This training takes place as follows :
Overall number of hours: 910 hours
Date of intake: 06/11/2023
Total duration of the programme: 18 months
Number of semesters: 3 (including 1 dedicated to internship)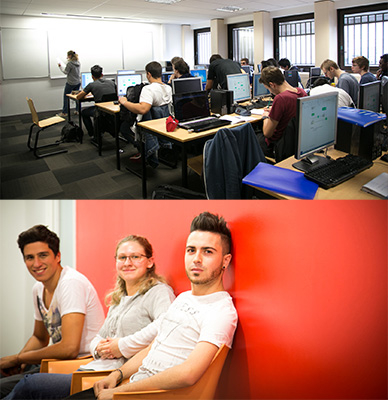 TEACHING METHODS
The training is structured around face-to-face and e-learning sessions with an approximate ratio of:
84% in scheduled group courses
16% in self-paced individual courses
The Mediaschool group has entered into a strategic partnership with a digital-learning platform to offer skill-building courses and enrich existing educational resources.
ASSESSMENT PROCEDURES FOR OBTAINING THE DEGREE
To obtain the degree, the candidate must cumulatively validate the sets of skills forming the certification as specified on theRNCP sheet below.
Each skill set is the subject of a certification and can be capitalized. The validated skills are valid for an unlimited period.
TERMS AND CONDITIONS FOR THE ASSESSMENT OF KNOWLEDGE
Assessments are given on a continuous basis:
1 to 2 times per year per module of less than 9 hours;
2 to 5 times per year per module over 9 hours.
METHODS USED
Our teaching methods are based on 4 main tools:
1. Real-life professional situations:
Intensive week;
Case studies;
2. Theoretical courses :
Individual self-paced (e-learning) ;
In group face-to-face;
3. Mentored workshops in sub-groups;
4. Institutional masterclasses;
In addition, we direct our learners to partner platforms that publish content so that they can follow mandatory training modules(Openclassrooms).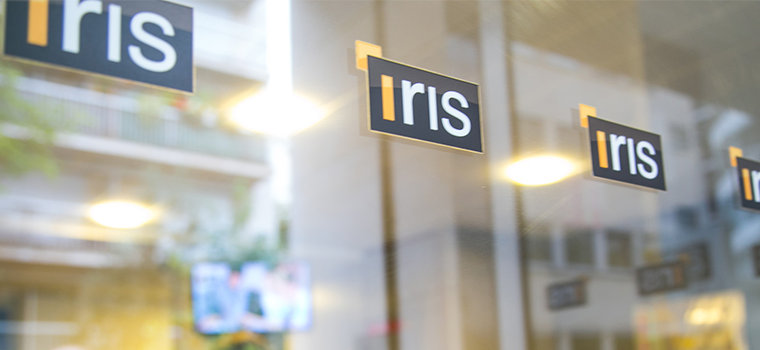 WHY CHOOSE THIS PROGRAMME
6 REASONS
INTERNATIONAL STUDENTS ARE ALLOWED TO WORK 20 HOURS PER WEEK

UP TO 24-MONTH-POST-STUDY WORK PERMISSION FOR MASTER'S LEVEL GRADUATES

CLASSES ARE PROVIDED BY PROFESSIONALS FROM THE INDUSTRY

REAL-LIFE CASE STUDIES AND CHALLENGES THAT PUT THE STUDENT AT THE HEART OF THE PRACTICE

MEDIASCHOOL CAREERS:
A PLATFORM TO PROMOTE EMPLOYABILITY FOR OUR STUDENTS AND ALUMNI

THIS JOINT PROGRAMME ALLOWS YOU TO GET TWO DEGREES (IRISIT SCHOOL + ATHENA)
PREREQUISITES
Hold an undergraduate degree in IT and a minimum command of English equivalent to IELTS 6.0. Nos priorlearning of French language is requested.
HOW TO ACCESS
The admission procedure for this course follows the steps defined below:
Step 1: Completion and submission of the application file:
CV;
Cover letter;
Copy of valid passport and ID photo;
Copy of transcripts;
Copy of highest degrees completed;
Step 2: Admissibility interview (30 to 40 min);
Step 3: Admission test (if needed);
Step 4: Confirmation of admission
Step 5: Enrolment
PERFORMANCE INDICATORS
Success indicators: « Manager de projets informatique »
Graduation rate: results available in mid-November 2024
Rate of further study: results available at the beginning of the school year 2023
Rate of interruption during training: 13% (year 2021-2022)
Rate of professional integration at 6 months: 95% (survey 2019)
Breakdown rate of part-time student contracts: 16% (year 2021-2022)
Satisfaction indicator:
Learner satisfaction rate: 73% (MediaSchool 2022 Barometer)
For more information on the school's success indicators (including its added value), go to https://www.inserjeunes.education.gouv.fr/diffusion/accueil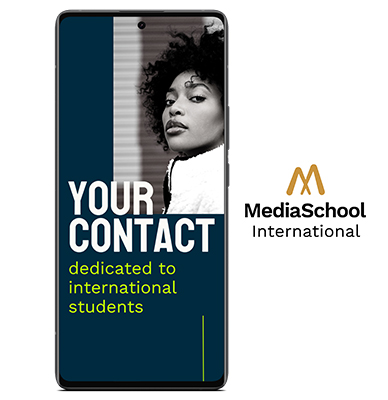 OUR INTERNATIONAL OFFICE
MediaSchool International is the International Admissions Service for a French private education group, including Paris School of Luxury. The group offers 14 specialized school brands, located in several cities in France (Angoulême, Marseille, Montpellier, Nice, Paris, Reims, Rennes, Strasbourg, Toulouse) and abroad (Brussels and Barcelona).

Our teams are present in France and abroad; they will guide you throughout your admission, registration, study visa and until your arrival on our campus in France.
CONTACT US NOW:
INFO.INTERNATIONAL@MEDIASCHOOL.EU

CONTACT IN INDIA:
​​​​​​​INFO@ATHENASM.COM ATHENASCHOOLOFMANAGEMENT.COM